Tattoos have transcended mere body art; they've become a canvas for personal narratives and expressions. Among the array of symbols, the crown tattoo stands tall, representing royalty, authority, and uniqueness. Exploring this symbol unveils an array of designs, each carrying its own narrative. Let's delve into the regal world of crown tattoos, understanding their significance, diverse designs, and their lasting allure.
Crown Tattoo Symbolism: Royalty Personified
The crown, an emblem of sovereignty, carries a rich historical significance. Adorning oneself with a crown tattoo embodies notions of leadership, power, and authority. Its wearer often seeks to display inner strength, resilience, and a unique sense of self amidst life's challenges.
Types of Crown Tattoos: Exploring Varieties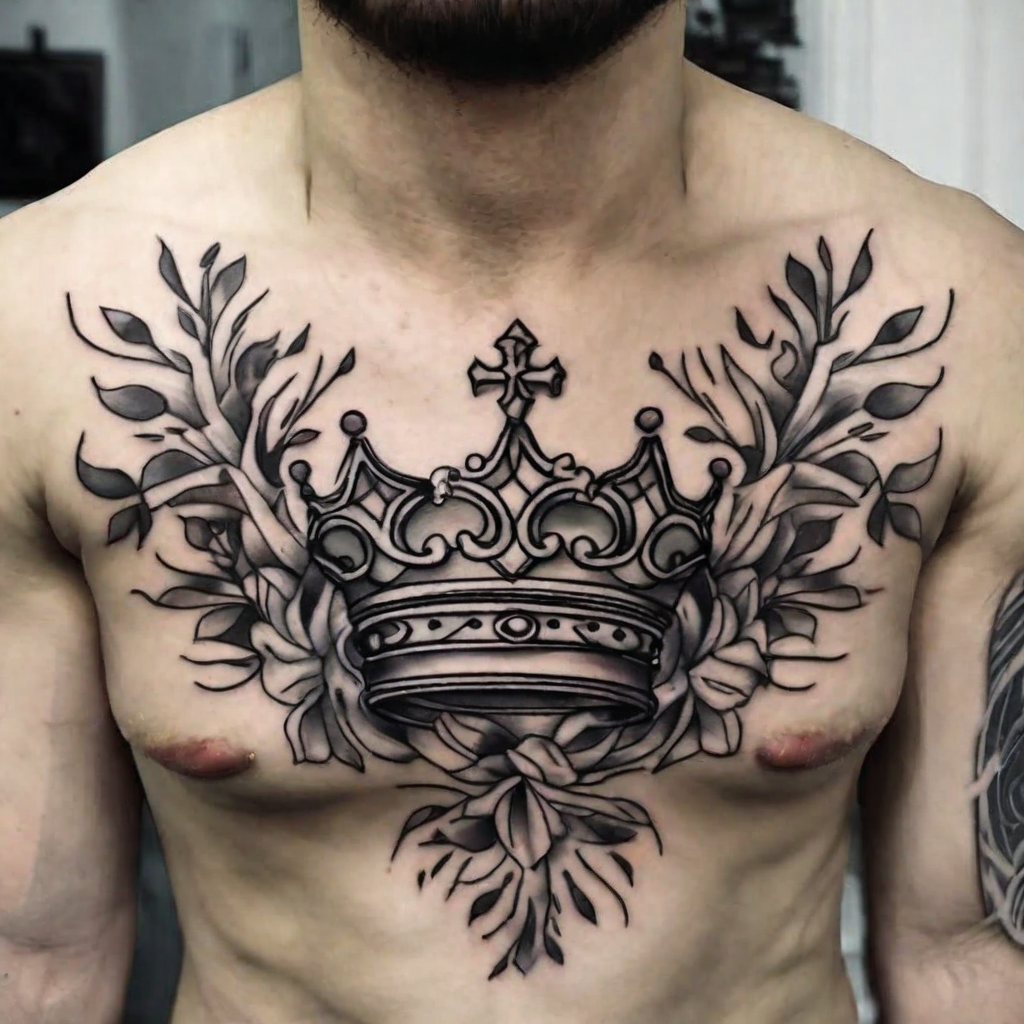 Imperial Crowns: Echoes of Monarchy
Imperial crowns symbolize traditional royalty, echoing historical monarchies. These designs often boast intricate patterns, embellishments, and gemstones, showcasing opulence and authority.
Crown of Thorns: Symbol of Sacrifice
Contrary to the opulence of imperial crowns, the crown of thorns signifies sacrifice and humility. Inspired by Christian iconography, it intertwines faith and strength, depicting resilience amid hardships.
Crown with Elements: Personalized Statements
Innovative designs often infuse crowns with personal elements – flowers, animals, or names. These bespoke creations offer a unique touch, reflecting individual stories and passions.
Unique Designs and Placement
The versatility of crown tattoos lies not only in their symbolism but also in their designs and placement. From minimalist linework crowns on the wrist to elaborate, detailed ones sprawling across the back, choices abound for expressing personal significance.
FAQs about Crown Tattoos
Are crown tattoos only for royalty or status symbol? Crown tattoos transcend status symbols; they symbolize personal empowerment and inner strength.
Can a crown tattoo be combined with other symbols? Absolutely! Pairing crowns with other symbols can amplify their meaning, offering a layered narrative.
Do crown tattoos have gender-specific meanings? No, the symbolism remains independent of gender, embracing strength and authority for all.
Is there a specific color palette for crown tattoos? While gold and silver are classic choices, colors can vary based on personal preference and style.
Conclusion
The allure of the crown tattoo lies not just in its regal symbolism but in the deeply personal stories it represents. Whether it's the echo of historical monarchies or the intertwining of faith and resilience, crown tattoos stand as a testament to individuality and inner strength.
Discovering the world of crown tattoos is an exploration of personal narratives and empowerment. Through their diverse designs and profound symbolism, these tattoos continue to reign as an enduring expression of identity.